Friday, July 31, 2009
Techcrunch has an article up using JS-Kit's Echo for comments. Similar to Disqus, which I use, Echo is all about bridging conversations across the web. This image struck me: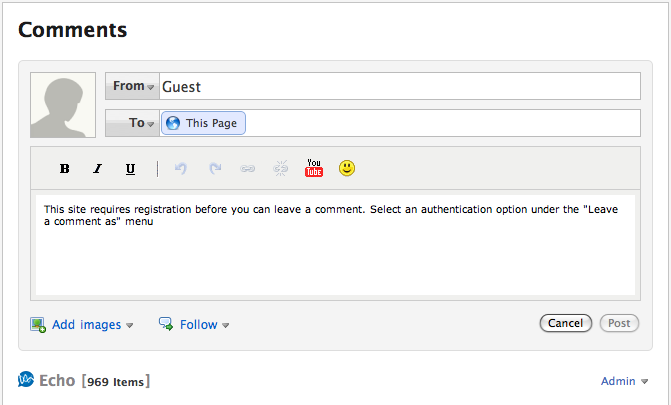 This site requires registration before you can leave a comment. Select an authentication option under the "Leave a comment as" menu
Do you see a "Leave a comment as" menu? I see a "From" dropdown. Echo is already asking the user to do more than they are used to, why make life even more difficult?